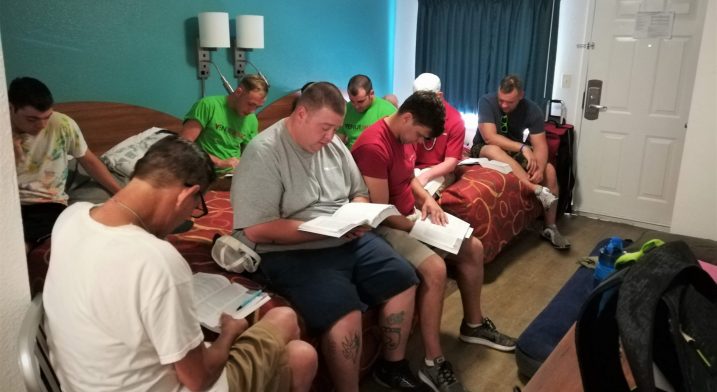 Brunswick Christian Recovery Center is a residential, nonprofit Treatment Center specializing in helping those voluntarily seeking assistance for a substance abuse issue.
BCRC provides its services at no cost to the individual or their families. The program is designed to assist those struggling with substance abuse issues by providing a comprehensive, multi-faceted treatment curriculum as well as fully meeting the residents' daily needs.
BCRC is one of the only places in the Carolinas offering a faith based 12-step curriculum with professional therapy services, as well as traditional education opportunities. The goal is that every resident would be able to use BCRC as a springboard experience into their new successful life.
The success of BCRC graduates are held to strict guidelines. We define success as maintaining sobriety, a stable living environment, and a steady income. These are our most recent numbers:
74% Success Rate 1 year after program completion

53% Success Rate 2 years after program completion

100% of residents enter the program at no cost to them or their families

100% of graduates leave with a detailed plan to meet all of these guidelines
Whoever serves me must follow me; and where I am, my servant also will be. My Father will honor the one who serves me. 
John 12:26